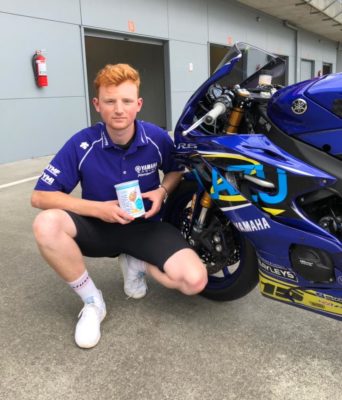 Lazu is proud to support Rogan Chandler, a young and talented racer from Upper Hutt, is his attempt to win the Formula 2 National Championship and the Suzuki Tri Series. He finished 4th last year.
Lazu is also sponsoring all riders in the NZ Yamaha squad.
We love the way the Lazu Yamaha looks!