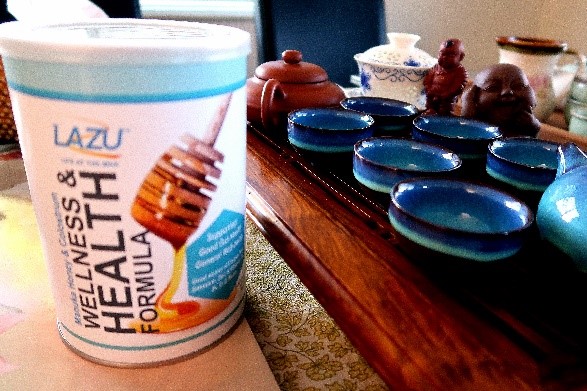 Doing business for many years, tired for business trip, no regular routine, gradually feel powerless, hard to negotiate, banquet, all of my body uncomfortable.
In June this year, my university classmate gave me two cans of New Zealand health products LAZU manuka colostrum formula powder.
After drinking it, I had good bowel movements, good sleep, full of the energy. Bought another box of LAZU. I also want to thank my wife for packing in small bag of LAZU for my business trip. I will continue to drink, all natural ingredients, no side effects.
经商很多年,东奔西跑,生活没有规律,渐渐觉得力不从心,硬着头皮洽谈、宴请,浑身不舒服。今年6月大学同学送给我两罐新西兰这个保健品LAZU麦卢卡蜂蜜牛初乳混合粉,喝了以后,大便好了,睡觉好了,精力充沛,又买了一箱。还要感谢老婆,我出差也给我用小袋分装好。我会继续喝,都是天然成分,不会有任何副作用。
张敏,深圳,中国
Zhang Min, Shenzhen, China